Icons and Conditions (PDF)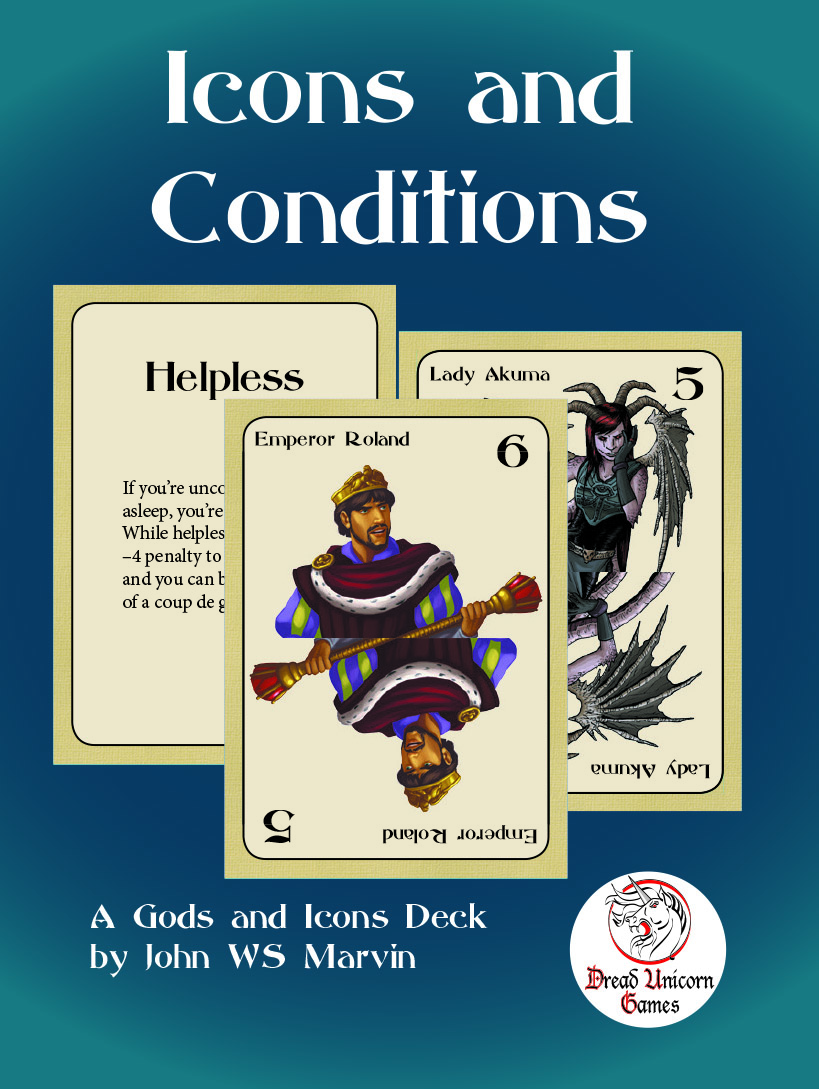 Icons and Conditions (PDF)
Print and Play!
Perfect for every 13th Age table! The group that doesn't buy their GM a deck is just asking for a TPK!
Cards for playing the 13th Age Roleplaying Game. Icon cards to help remember who rolled a 5 or a 6 on their icon relationships, and condition cards to remind everyone what conditions such as stunned do.
Use with or without Gods and Icons. Requires the 13th Age Roleplaying Game.
The 13 icons depicted on the icon cards are those from Gods and Icons. Even if you use different icons, it's easy to map these icons to your own icons.
2 cards for each icon, 3 cards for each condition.